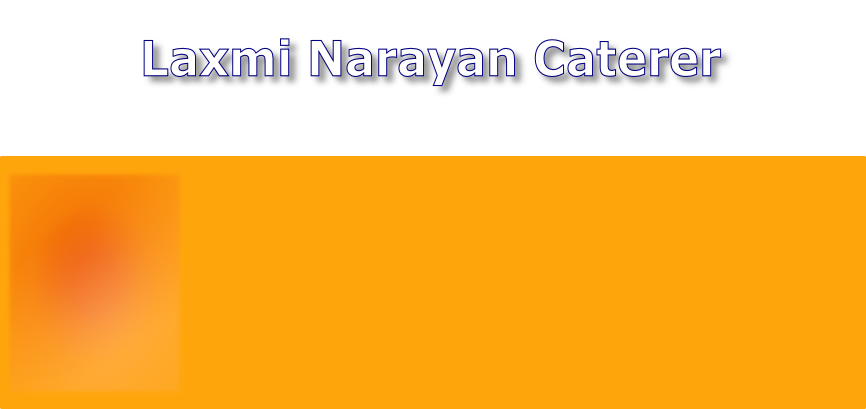 Copyright (c) 2012. All Rights Reserved, Laxmi Narayan Caterer | Site Developed by Prithwiraj Basak
Laxmi Narayan Caterer is a dynamic company specializing in corporate and private catering. We will do everything possible to make your catering event memorable! With expertise in fine party giving, our innovative menus, stylish presentation, highest quality foods, and gracious service is what Laxmi Narayan Caterer prides itself on. Give us a call on 09831113508 and you'll taste the difference!
It is started in 1990, Bidya the sole proprietor in Kolkata started with small parties with mouth-watering Bengali delicacies. We are providing all hygienic products. Hygienic and quality is the strength of Laxmi Narayan Caterer.
We function as one big Happy family dedicated to providing quality service. We cater to every occasion from private house parties to mega events and wedding receptions. We provide services that go beyond food and beverage.
Our experts are experienced enough to help in budget and decoration related issues when it concerns happy occasions like weddings. Providing services like quality vendors according to our clients' budget is our duty and we make sure that clients' are thoroughly satisfied. While deciding the reception venue we take into account the clients' overall budget, as the reception costs will include cost for per head for food and drink. We provide services as per our clients' changing tastes.
Welcome to Catering at Laxmi Narayan Caterer

We provide unique Items for birthday parties. We specialize in providing services for kids' birthday parties and our range involves an innovative selection of kids food choice.
According to your requirement we can also deliver foods at your place.
We do have the following facilities available with us :